Save Money on Obsolete & Legacy Industrial Touch Screen Repair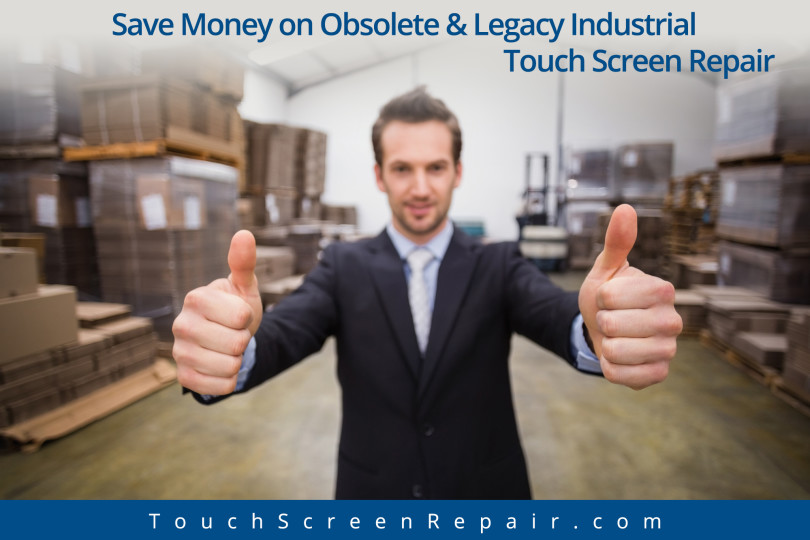 Industrial touch screen repair, especially for obsolete or legacy displays, is something most businesses don't plan for. Touch screen displays operating in manufacturing environments are prone to rough handling and accidents, but are a necessary component in speeding up production time and increasing revenue and product for your organization. There are some steps that can be taken to prolong the life of your display monitor, which we covered here in a previous blog post, DIY tips to prevent a cracked or broken touchscreen. But accidents do happen, and it's best to know what to do in such a situation.
A broken display can quickly add up to big expenses, between productivity loss and costs of replacement or repairs. This seems even more true when your business is operating using legacy or obsolete touchscreens or display monitors — when a manufacturer has long stopped making and servicing obsolete displays or legacy screens, how will you source parts for a replacement or repair? Is the only choice to spend time researching, purchasing and changing users over to a new, more modern system?
Here at CRC Systems, we are a touch screen and display repair depot, and we specialize in servicing and repairing both obsolete displays as well as legacy touch screens. Our service team members are factory-trained, and are seasoned in handling the uniquely time-sensitive and demanding nature of broken monitors for manufacturing environments and here's the good news: 90% of the time, your legacy and obsolete displays can be repaired!
Call us directly at 1-800-864-6572 for a display or touch screen repair estimate. You'll get a fast turnaround time and quality assurance testing, which gets your production team back up and running strong and at full steam. We offer a comprehensive range of repairs for industrial touch screens, displays and monitors, including HMI repair and fixing broken PLCs.