Refurbished POS Terminals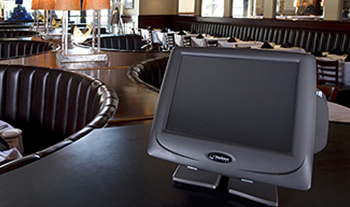 Refurbished POS terminals are a great option if you're looking to spend less on POS equipment for your business. Perhaps you are in a temporary location and do not want to purchase your brand-new POS systems just yet, or you feel the refurbished price point perfectly fits the budget. Either scenario, our high quality refurbished POS systems will rightfully serve your business without compromising the value of a new system. Both fully refurbished and cosmetically repaired, our pre-owned POS systems come standard with brand new touch screens, fans and are backed by our 180-day warranty.
If you are in the market for a used POS terminal, look no further! Shop top pre-owned POS system manufacturers like Elo Touch Solutions, IBM, Panasonic, Micros, NCR, Radiant and more. We offer discounts for bulk orders of refurbished POS touch screen terminals! You can rest assured knowing your refurbished POS system from CRC Systems will function correctly and serve your business just as well as a new a one.
Call Today! 1-800-864-6572