Elo Touch Screen & Display Repair
Are you currently struggling to work around a damaged Elo Touch Solutions Touch Screen? Stop losing profits due to a broken Elo touch screen and contact us today for a quick estimate. Every minute of downtime of you Elo touch screen system means more frustrated customers, overstressed employees, and ultimately, money lost from your business. Have your Elo touch screen start working efficiently as it should be with CRC Systems quality touch screen repair services.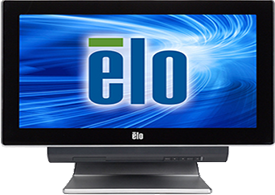 Elo Touch Solutions is a leading global touch screen manufacturer, with touch screen equipment present in the semiconductor, medical, gaming, POS and self-serve kiosk lines of business. Recognizing the market dominance of Elo Touch Solutions, we proudly specialize in cost-effective Elo Touch Solutions touch screen repairs for all makes and models. Our factory trained technicians offer board level display monitor repairs and replacements for all Elo Touch Solutions touch screens and parts.
Our Elo Touch Solutions service depot is an integral part of our operations. Whether you have one location or hundreds in need of repair, CRC Systems is your reliable Elo Touch Solutions repair partner offering or services nationwide. All repairs and services are performed in our state-of-the-art repair facility with up-to-date test equipment. All repairs undergo a full quality assurance test to make sure everything is operating just right before being released to you for use again.
Call us today at 1-800-864-6572!